Tip: we are the factory of Window Cleaner Vacuum Cleaner Robot, any details you need , feel free to contact me .
Using Tips:
1.Window cleaning robot only clean the dust on the glass, not clean oil stains, cosmetic stains;
2.This window cleaning robot can only be used after plugging in the power supply, not working by battery;
3.Please do not use in border-less windows, mirrors, etc.
Shipment Tips:
1. If the parcel is stucked at customs house, please assist with customs clearance, the resulting duties need to be borne by the buyer.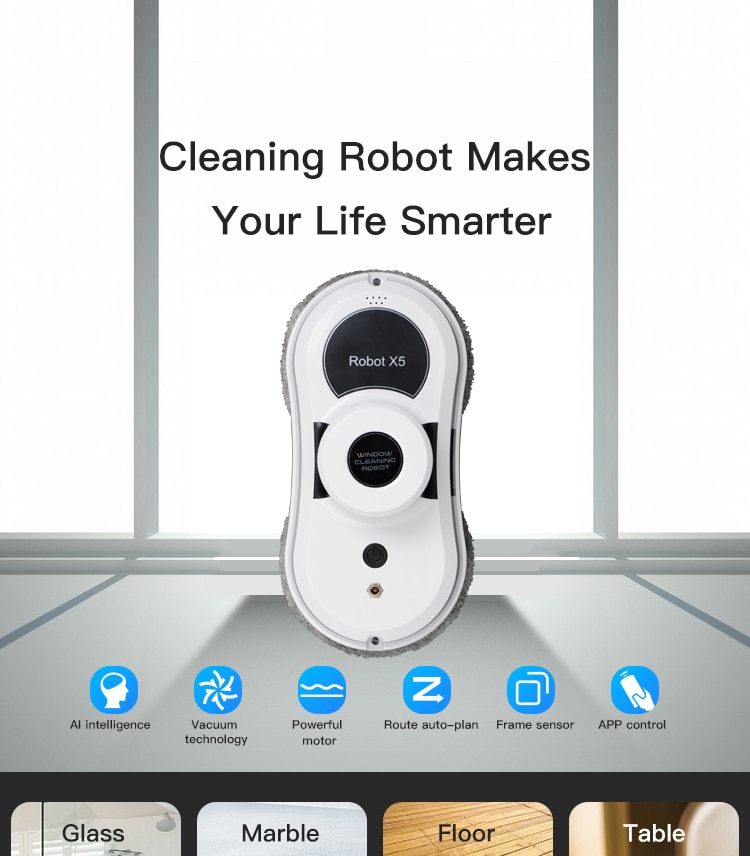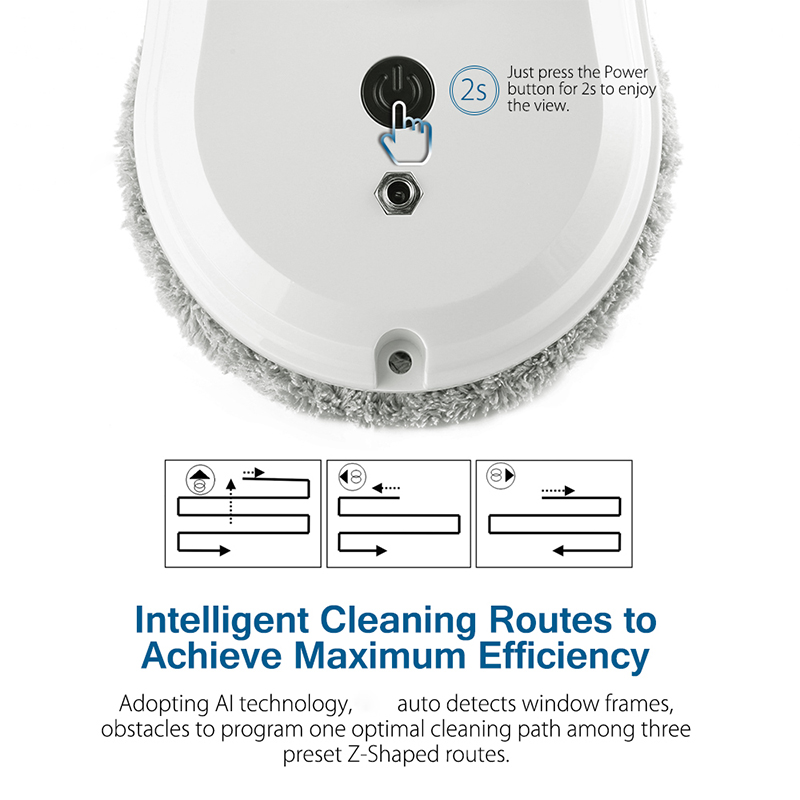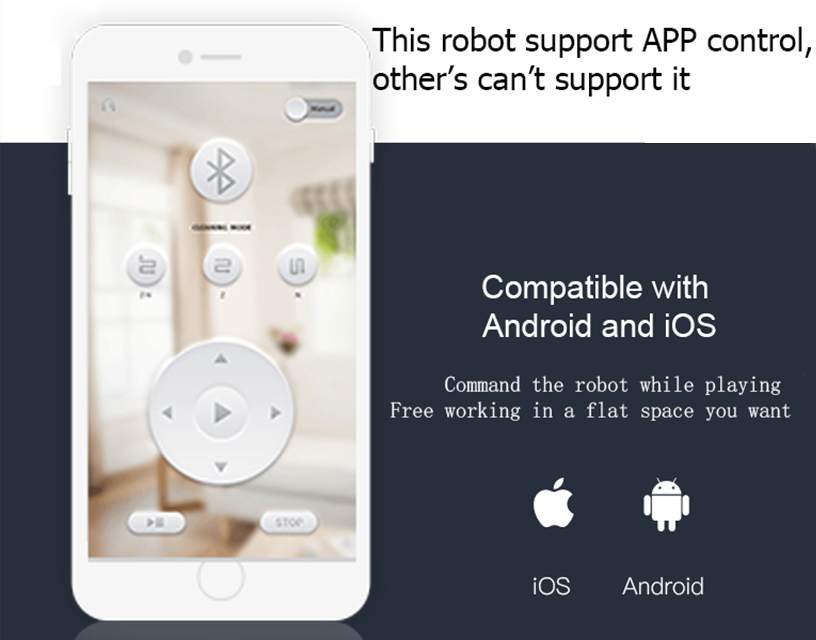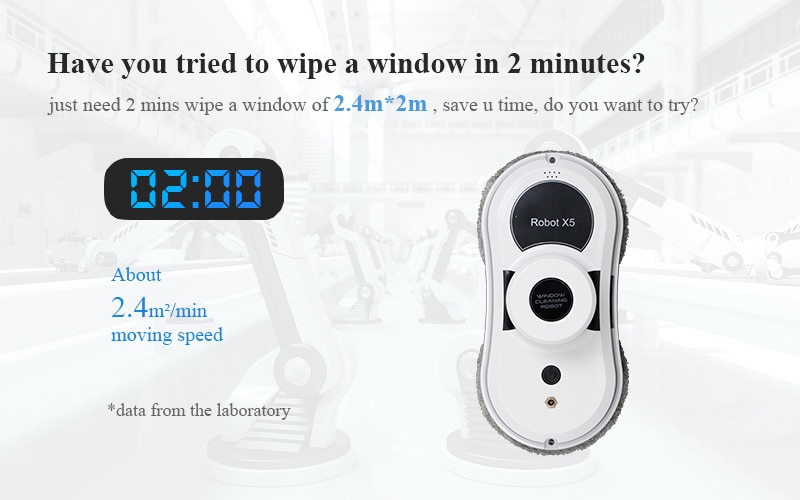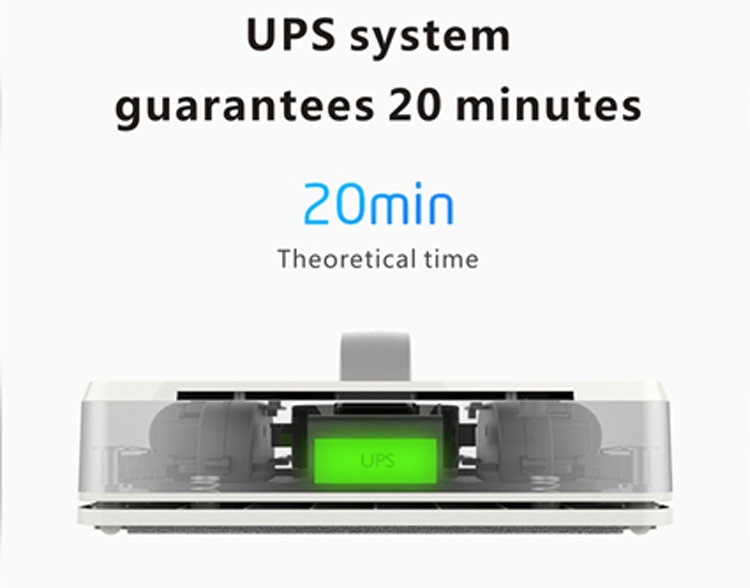 Real dispaly: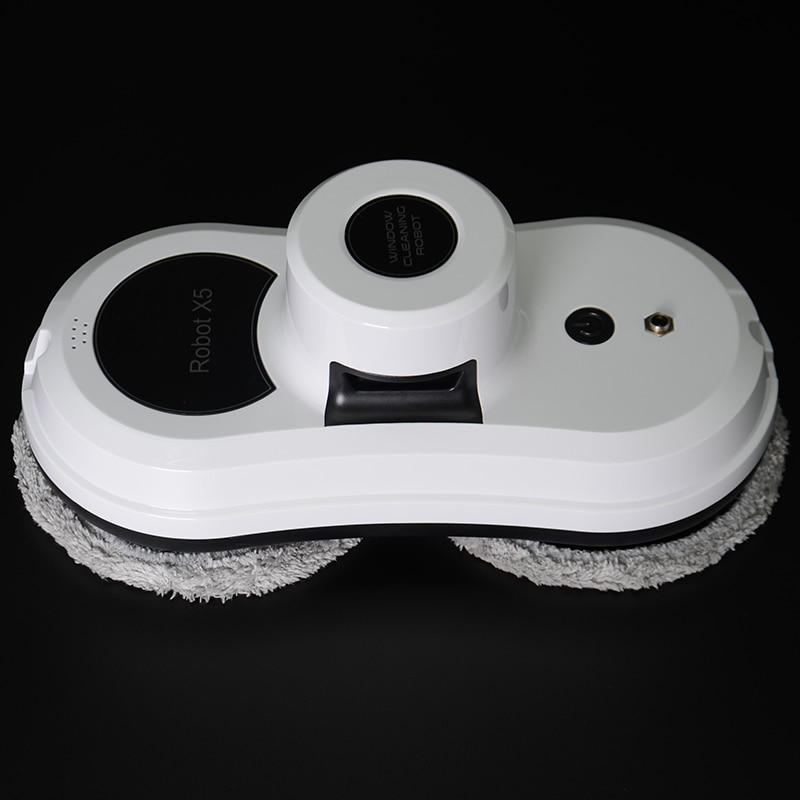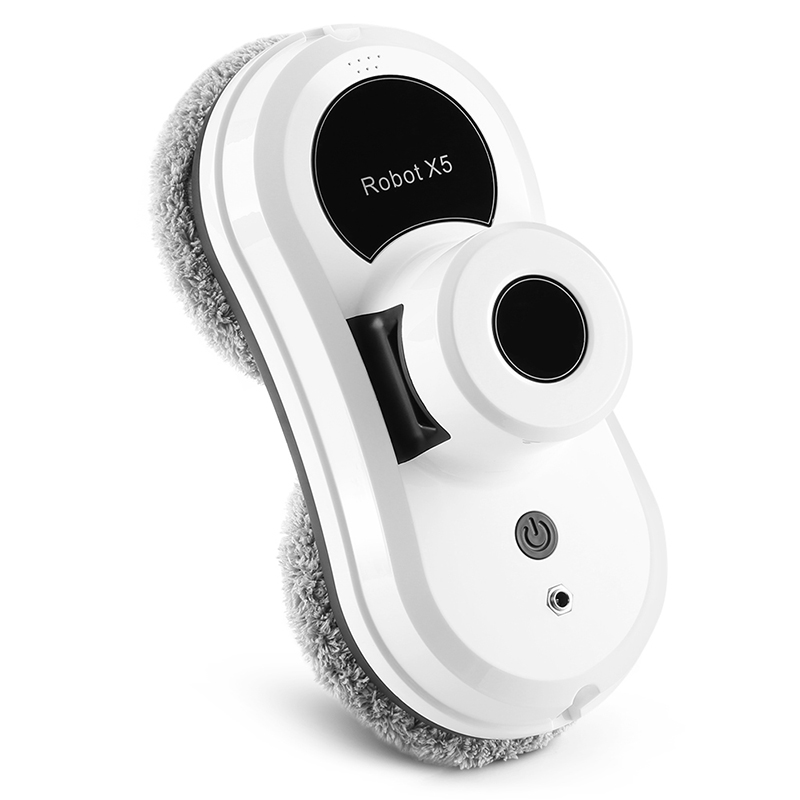 Package list: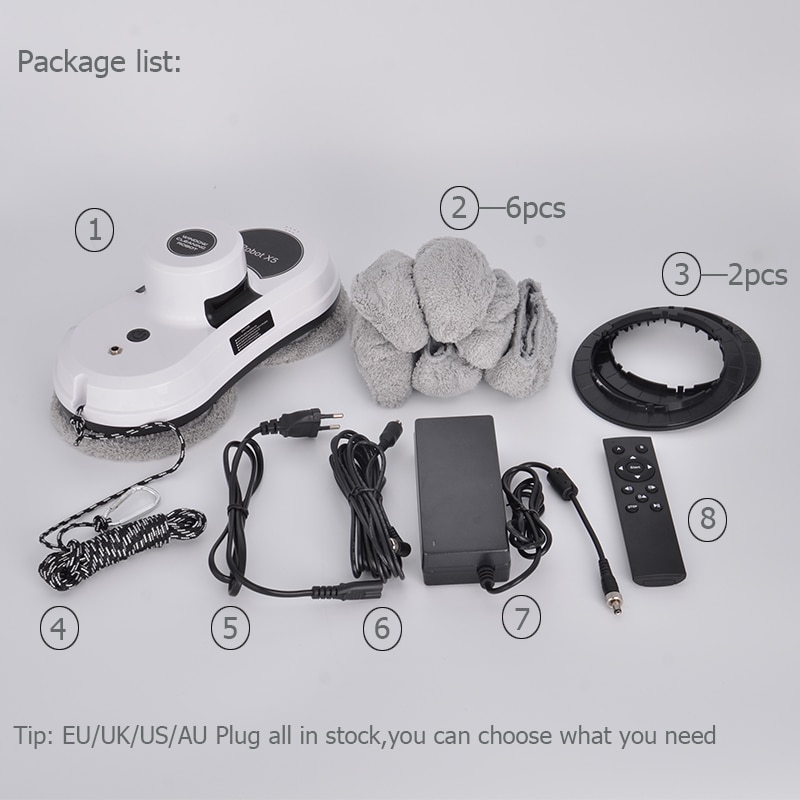 Installation steps: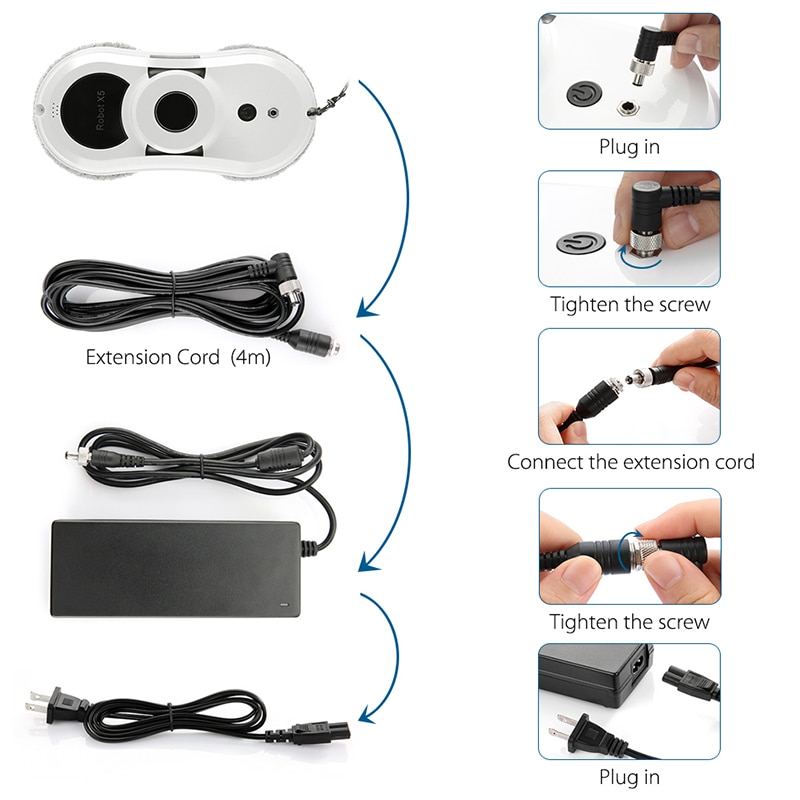 Key Features:
1- AI Technology
Automatically detects window frames and obstacles, calculates and programs an optimal cleaning path for maximum efficiency
2-UPS System and Anti-dropping Algorithm
To stop this small smart appliance from falling if the battery cuts out or the power fails
3-Zigzag Automatic Cleaning Routes
Auto up then down, auto left then down, auto right then down
4-Powerful Motor-powered Suction
The vacuum motor will draw in air allowing the robot to hold onto the glass tightly as it traverses the surface
5-Remote Control
Simply switch the cleaning route or control the directions by the remote controller
6-APP Control
You can control the cleaner through the Bluetooth matching to your smart phone or tablet
Specification:
1. Output voltage: 24V / 3.75A
2. Input: AC 100 – 240V, 50 / 60Hz
3. Power consumption: 80W
4. Charging time: 1 hour
5. Glass requirements: thicker than 6mm, with frame
6. Cleaning speed: 4min / square meters
7. Certification: CCC, UL, FCC, LPS, CE, RoHS, etc.
8. APP support version: iOS 7.0 or later, Android 4.3 or later, Bluetooth 4.0 or later
9. Cable length: 5.5m
10. High strength safety rope ( 150kgf )
11. EU plug is 220V, US plug is 110V
Dear buyers, in order to protect your rights, please note?
1.Please open the package after receiving the package at the same time, record the unpacking video and take a parcel photos (including the photos of parcel's express delivery documents ).
2.After opening the package ?if the product is damaged, please take video and pictures and contact me within 3 days after receiving the package, do not deal with if more than 3 days after receiving the package, thanks for your attention and understanding in advance?
Tips: dear friend, if you " follow " our store before placing an order, then all our products will have extra discount for you.